Over the years (23 to be exact!) you folks have delivered quality designs that have drawn rave reviews and enhanced our productions tremendously! As a one-man program, I'd probably have hung it up a long time ago if it wasn't for your company.

Larry, Drama Director, CA
I loved being able to give my students professional set building experience, and the students loved working with their hands to turn out a quality product.

G.W., Director, WA
Many people have inquired where we rented our sets from, never believing we made them ourselves! The set was instrumental in helping bring out the best in our actors.

Stanley, Drama Teacher, NH
This will be our fourth show using your Design Paks©. Everyone loves them and they make my life so much easier! 

Pat, Musical Director, MA
We were given only four weeks to finish construction on this play due to a very tight schedule. Without your blueprints we definitely could not have done it.

Bill, Stage Crew Advisor, NY
The plans were easy to follow and your helpful hints, great photos, and diagrams were fantastic! They also provided room for change, creativity and adaptations to suit our particular needs. 

Mary, Art Director, NJ
We have never attempted anything this massive- but the sets were fantastic! Can't wait until next year!

Cecile, KY
Your prints left little room for error, but lots of room for imagination! The sets were absolutely beautiful.

Steve, Stage Crew Advisor, PA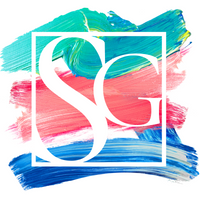 We make it easy to build your own sets.
At ScenoGraphics, we specialize in providing directors and theater groups with resources to build their own sets from scratch. Our core product, the Design-Pak©, consists of easy-to-follow blueprints, color renderings, and illustrated detailed instructions for building sets for plays and musicals. Schools and community theaters at home and abroad rely on Design Paks© to save time, work, and money.
"How do Design Paks© work?"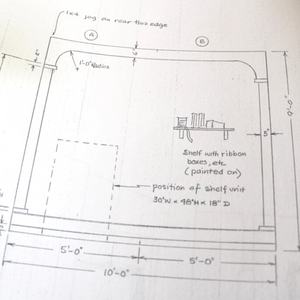 We Design
Design Paks© include complete blueprints and instructions to build these sets designed by industry professionals. Technical yet accessible, you can customize these blueprints any way you want!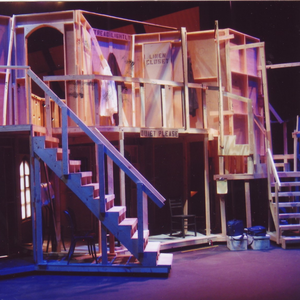 You Build
We provide the measurements, instruction, and designs to make it a quicker, smooth process, but the build itself is up to you! Our building manual will help guide you through bringing the blueprints to life. It includes educational pieces as well as clever money saving tips!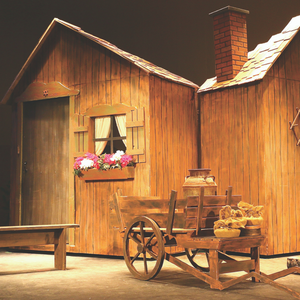 Audiences Applaud
Not just audiences though! We pride ourselves on helping directors save time and money, all while giving troupes a unique, educational experience.
"What is in a Design Pak©?"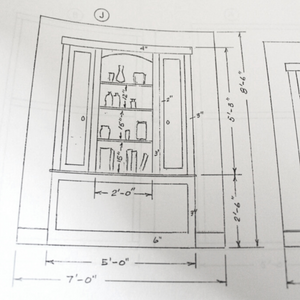 Blueprints & Materials List
When you lease a Design Pak©, one of the most important parts is the technical blueprints for the set designs which come complete with how-to instructions for building.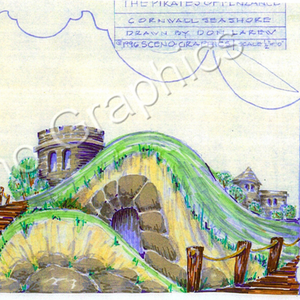 Artistic Renderings
Our designers made drawings that correspond to the blueprints and help you know what the final product will look like. These can serve as a map or merely as inspiration if you want to put your own twist on things!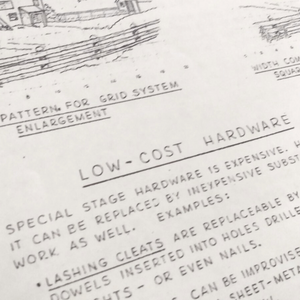 SG's Building Manual
Our building manual walks you through the basics. It covers topics from what wood types to build with, how to scale designs for specialty stages, and tips for inexpensive replacements of expensive parts.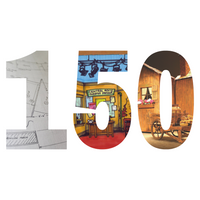 Over 150 musicals and plays!
Over the past 40 years, ScenoGraphics has built up a repertoire of Design Paks© for 150+ shows! Browse our catalogs to find your show today! If you don't see what you're looking for, please reach out to us! We'll do all we can to help you find something that suits your needs.
Browse Plays